Furniture Painting Commissions
Looking for bespoke painted furniture for your home? We transform your much-loved and treasured furniture into a modern or shabby style design! What better way to update the look of your furniture than by customising it to perfectly match the style of your home?
Add colourful painted pieces to your home without spending huge amounts of money on new furniture. Home inspections can be arranged or you can bring items to Pinki-Red. Furniture will be painted by hand and treated with great care.
Furniture Painting Commissions
At Pinki-Red we have been commissioned to update many items of furniture from shabby chic painted dressers to upholstered footstools and chairs. On the right is an example of a before and after shot of a dresser we have updated. Please don't just take our word for it though click here to

Room by Room Design
Need inspiration for a particular room in your house or the whole house? We can provide you with a design consultation which will enable you to complete the project yourself putting your own ideas into reality. Or the team at Pinki-Red can carry out the transformation.
Our design package includes:

Hourly rate consultation
Sourcing
Upholstery free quotes, great prices
De cluttering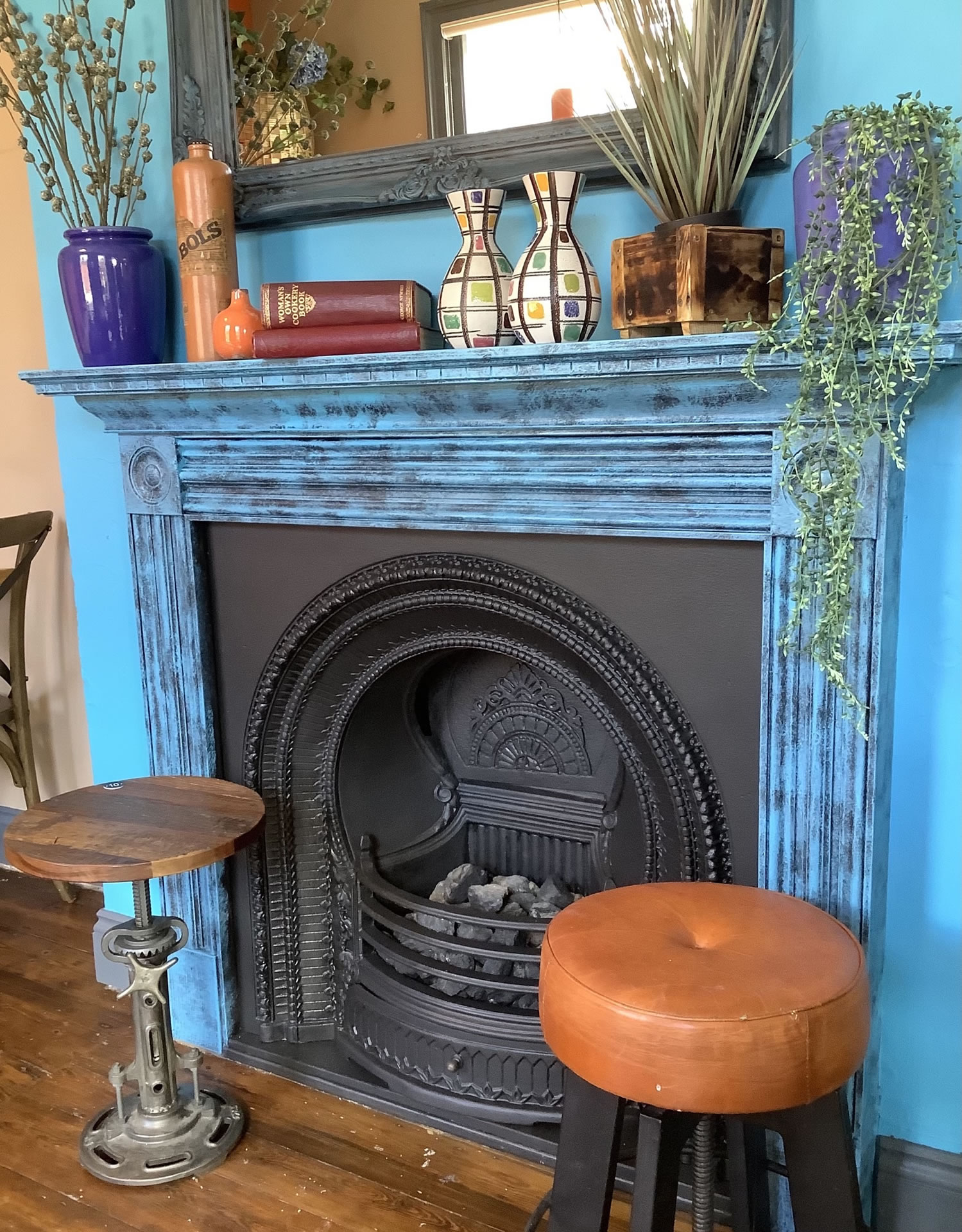 Opening Hours
Let us give your classic pieces of furniture vibrant colour and a new look! Contact Pinki-Red today on 07938 054 286
Tuesday-Saturday: 10am to 5pm
Mondays & Sundays: Closed
We can restore and customise any piece of furniture:
Chairs
Tables
Dressing Tables
Wardrobes
Mirrors
Shelves